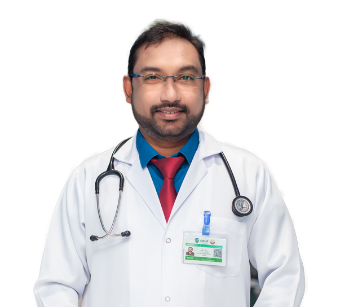 DR ANAS SALIH
General Practitioner
General Practice
MBBS
10 years of experience
Doha (Qatar)
About DR ANAS SALIH
Dr Anas Salih is an expert General Practitioner with over 10 years of experience working in India and GCC countries. He is very dedicated towards his patients and provides care to both paediatric and adult cases with acute and chronic conditions. He is very proficient in the Emergency section where he practises his minor surgical skills with expertise and takes care of acute and trauma patients with a calm demeanour. He is excellent in making quick diagnosis and providing timely dispensment of treatment modules. Dr Anas Salih regularly attends CMEs and workshops to stay updated.
Excellence & Experience
Area of excellence
Diabetes
Hypertension
Allergies
Asthma
Women and child health
Critical Care medicine
Acute emergency management, resuscitation and diagnostic skills
Level of Experience
10 Years working in General Medicine in India and GCC countries
Awards & Academics
Academics Details
MBBS – Medical College, Kottayam, Kerala, India - 2009
Out Patient Timings
The outpatient timings at Badr Al Samaa Hospitals have been planned in such a way that your choice of doctor is available whenever you are free.
Sunday
7:00 AM - 11:00 PM
Doha - Qatar
Monday
7:00 AM - 11:00 PM
Doha - Qatar
Tuesday
7:00 AM - 11:00 PM
Doha - Qatar
Wednesday
7:00 AM - 11:00 PM
Doha - Qatar
Thursday
7:00 AM - 11:00 PM
Doha - Qatar
Friday
7:00 AM - 11:00 PM
Doha - Qatar
Saturday
7:00 AM - 11:00 PM
Doha - Qatar