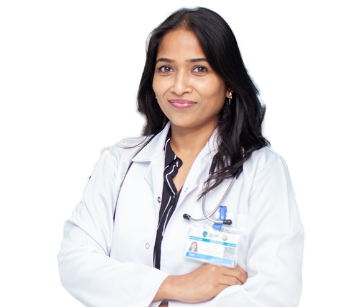 DR Ayesha Zareen
Specialist
Dentistry
MDS
12 years of experience
Doha (Qatar)
About DR Ayesha Zareen
Dr Ayesha Zareen is a highly accomplished Specialist Prosthodontist with more than 12 years of experience in the speciality. Her area of special interests revolves around all prosthodontic works including - Removable & Fixed partial dentures and complete dentures, Maxillofacial Prosthetics as well as General Dentistry. She is very accomplished in cosmetic procedures too and is highly skilled in performing ceramic restorations, porcelain laminate veneers and smile designing. Dr Ayesha Zareen is very passionate about continuing education and has attended numerous hands-on training courses in her area of specialisation.
Excellence & Experience
Area of excellence
Cosmetic dental procedures
Porcelain laminate veneers
Ceramic restorations
Resin bonded prosthesis
Fibre reinforced composites
Smile correction procedures
Implant dentistry for replacement of single tooth edentulous areas
Complete denture construction using Bio- functional Prosthetic System (BPS)
Level of Experience
Specialist in Prosthodontics in Baktan Multispecialty Dental clinic, Vellore
Specialist Prosthodontist in Doctors Polyclinic, Qatar
Specialist Prosthodontist in Badr Al Samaa Group of Hospitals and Medical Centres, Qatar
Awards & Academics
List of awards
Secured University 1st Rank in MDS Prosthodontics - Dr. M.G.R. Medical University, Chennai -2007
Academics Details
MDS - (Prosthodontics) – Savitha Dental College & Hospital, Dr MDR Medical University, India – 2007
BDS – Vinayaka Mission Dental College and Hospital, Dr MGR Medical University, India – 2003
Out Patient Timings
The outpatient timings at Badr Al Samaa Hospitals have been planned in such a way that your choice of doctor is available whenever you are free.
Sunday
8:30 AM - 12:00 PM
Doha - Qatar
5:00 PM - 9:30 PM
Doha - Qatar
Monday
8:30 AM - 12:00 PM
Doha - Qatar
5:00 PM - 9:30 PM
Doha - Qatar
Tuesday
8:30 AM - 12:00 PM
Doha - Qatar
5:00 PM - 9:30 PM
Doha - Qatar
Wednesday
8:30 AM - 12:00 PM
Doha - Qatar
5:00 PM - 9:30 PM
Doha - Qatar
Thursday
8:30 AM - 12:00 PM
Doha - Qatar
5:00 PM - 9:30 PM
Doha - Qatar
Friday
Saturday
8:30 AM - 12:00 PM
Doha - Qatar
5:00 PM - 9:30 PM
Doha - Qatar