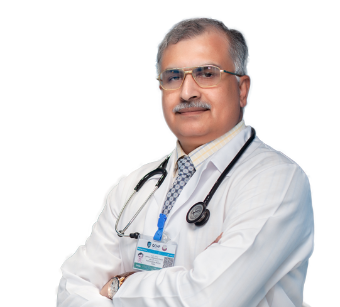 DR Johnson Cherian
Specialist
Internal Medicine
MBBS, MD
25+ years of experience
Doha (Qatar)
About DR Johnson Cherian
Dr Johnson Cherian is an outstanding Specialist in Internal Medicine with more than 25 years of rich experience to back him up. He has gained a vast amount of expertise over his work tenure in various hospitals in India as well as the gulf countries. He is highly skilled in managing outpatients as well as complex in-patient ailments including Cardiac, Diabetic, respiratory, Rheumatology and Infectious disease related illnesses. He is very passionate about his work and provides his expertise to patients in the medical ICU too. Dr Cherian believes in continuing education and attends CMEs, workshops and conferences regularly.
Excellence & Experience
Area of excellence
Diabetes Mellitus and management of complications
Hypertension management
Cardiac ailments
Respiratory ailments
Fevers of unknown origin
Level of Experience
Specialist in Internal Medicine - Badr Al Samaa Medical Centre, Doha, Qatar - 2014 to Present
Specialist Internal Medicine - Doctors Polyclinic, Doha, Qatar - 2011-2014
Consultant Physician - Salome Clinic, Eraviperoor, Kerala - 1994-2010
Consultant Physician - Menamthottam Hospital, Ranni, Kerala - 1993-94
Medical Officer in Non- Invasive Cardiology- Central Railway Hospital, Byculla- 1988-1989
Medical Officer - Central Railway Hospital, Byculla - 1988
Awards & Academics
Academics Details
NLA Lipid Academy Online-USA- Certificate Course- 2013
Distance Education Course in Lipids Management- American College of Cardiology Foundation- April 2008
Ph.D. Biblical Studies, IICM, Chennai - 2006
M.D. (General Medicine) - M.R. Medical College, Gulbarga, India- 1992
M.B.B.S - M.S. Ramaiah Medical College, Bangalore, India- 1986
Out Patient Timings
The outpatient timings at Badr Al Samaa Hospitals have been planned in such a way that your choice of doctor is available whenever you are free.
Sunday
8:30 AM - 12:00 PM
Doha - Qatar
5:00 PM - 9:30 PM
Doha - Qatar
Monday
8:30 AM - 12:00 PM
Doha - Qatar
5:00 PM - 9:30 PM
Doha - Qatar
Tuesday
8:30 AM - 12:00 PM
Doha - Qatar
5:00 PM - 9:30 PM
Doha - Qatar
Wednesday
8:30 AM - 12:00 PM
Doha - Qatar
5:00 PM - 9:30 PM
Doha - Qatar
Thursday
8:30 AM - 12:00 PM
Doha - Qatar
5:00 PM - 9:30 PM
Doha - Qatar
Friday
Saturday
8:30 AM - 12:00 PM
Doha - Qatar
5:00 PM - 9:30 PM
Doha - Qatar