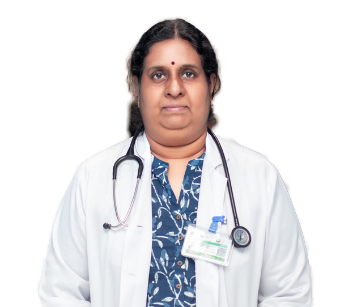 DR Meera Pavithran
Specialist
Obstetrics & Gynaecology
MBBS, MD
23 years of experience
Doha (Qatar)
About DR Meera Pavithran
Dr Meera Pavithran is a renowned Specialist in Obstetrics and Gynaecology with over 23 years of outstanding experience. She has been managing obstetrics and gynaecological emergencies Like PIH, eclampsia, post-prandial hypertension, diabetes in pregnancy, ectopic pregnancies, laparoscopic surgeries and hysterectomies. She is fully experienced in providing painless labour deliveries as well as caesarean deliveries. She is well versed in managing high risk pregnancies too. She also has interest in fertility treatments and has many success stories to back her. Finally, Dr Pavithran is a very compassionate, patient and dedicated doctor and brings her vast experience to her patients in Doha.
Excellence & Experience
Area of excellence
High risk obstetrics
Infertility treatments
Contraception
Female genital infections
Gynaecological surgeries
Open and minimally invasive surgeries
Level of Experience
Lecturer – Institute of Maternal and Child Health, Medical College, Calicut – 1999 – 2015
Assistant Surgeon – Govt Health Service Kerala – 1996-1999
Awards & Academics
Academics Details
MS (OBG) – Medical College, Calicut – 2003-2006
Diploma (NB Trainee OBG) – SAT Hospital, Medical College, Trivandrum – 1993-1995
Out Patient Timings
The outpatient timings at Badr Al Samaa Hospitals have been planned in such a way that your choice of doctor is available whenever you are free.
Sunday
8:30 AM - 12:00 PM
Doha - Qatar
5:00 PM - 9:30 PM
Doha - Qatar
Monday
8:30 AM - 12:00 PM
Doha - Qatar
5:00 PM - 9:30 PM
Doha - Qatar
Tuesday
8:30 AM - 12:00 PM
Doha - Qatar
5:00 PM - 9:30 PM
Doha - Qatar
Wednesday
8:30 AM - 12:00 PM
Doha - Qatar
5:00 PM - 9:30 PM
Doha - Qatar
Thursday
8:30 AM - 12:00 PM
Doha - Qatar
5:00 PM - 9:30 PM
Doha - Qatar
Friday
Saturday
8:30 AM - 12:00 PM
Doha - Qatar
5:00 PM - 9:30 PM
Doha - Qatar