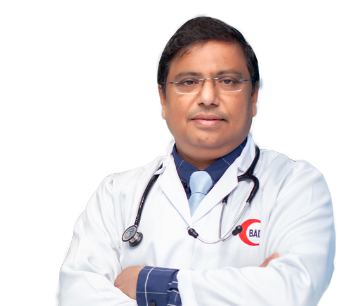 DR SHAJI JOSE
Specialist
Paediatrics & Neonatology
MBBS, MD
20+ years of experience
Doha (Qatar)
About DR SHAJI JOSE
Dr Shaji Jose is a well-known Specialist in Paediatrics with over 20 years of rich experience in providing clinical care to children right from newborn stage through to adolescence. He has the gift to develop mutual trust with his young patients, making the process of treating them much easier. Having worked in some of the best hospitals in India and abroad, he is well experienced in the management of common childhood conditions and is an expert in managing behavioural and developmental issues too. Dr Jose is also an expert in caring for neonates and provides resuscitation care where needed.
Excellence & Experience
Area of excellence
Paediatric emergency management
Neonatal care
Behavioural & developmental paediatrics
Nutrition & growth
Management of childhood infections
Asthma & allergies
Newborn resuscitation and care
Level of Experience
Currently working in Badr Al Samaa Group of Hospitals and Medical Centres, Doha
Has more than 20 years of clinical experience
Has worked in King Khalid Medical College, Najran, KSA
Has worked as Associate Professor Paediatrics, Travancore Medical College, Kollam, India
Awards & Academics
Academics Details
MD (Paed) – Davangere Medical
MBBS – T.D. Medical College, Alleppy
Out Patient Timings
The outpatient timings at Badr Al Samaa Hospitals have been planned in such a way that your choice of doctor is available whenever you are free.
Sunday
8:30 AM - 12:00 PM
Doha - Qatar
5:00 PM - 9:30 PM
Doha - Qatar
Monday
8:30 AM - 12:00 PM
Doha - Qatar
5:00 PM - 9:30 PM
Doha - Qatar
Tuesday
8:30 AM - 12:00 PM
Doha - Qatar
5:00 PM - 9:30 PM
Doha - Qatar
Wednesday
8:30 AM - 12:00 PM
Doha - Qatar
5:00 PM - 9:30 PM
Doha - Qatar
Thursday
8:30 AM - 12:00 PM
Doha - Qatar
5:00 PM - 9:30 PM
Doha - Qatar
Friday
Saturday
8:30 AM - 12:00 PM
Doha - Qatar
5:00 PM - 9:30 PM
Doha - Qatar