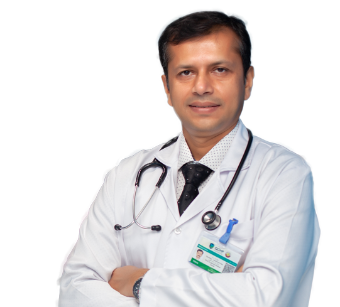 DR DEVARAJU LAKSHMAN RAO
Specialist Dermatologist
Dermatology
MBBS, MD (Dermatology)
18 years of experience
Doha (Qatar)
About DR DEVARAJU LAKSHMAN RAO
Dr. Rao has 18 years of experience in Dermatology, Venereology, and Cosmetology. He has worked in India and has practiced for 11 years in GCC countries like Bahrain and Qatar. He is well versed in the diagnosis and treatment of dermatological and sexually transmitted diseases. His main interest is in cosmetology. Dr. Rao believes in the fact that "The best foundation one can wear is glowing healthy skin".
He continually updates treatment protocols in accordance with international standards. He had hand on training session in Neurotoxin, Filler and Laser under renowned Dr. Wendy Roberts, USA. He has successfully cleared the American Academy of Aesthetic Medicine Level 1 Course at Dubai UAE in 2017.

Excellence & Experience
Area of excellence
Laser hair removal
Botox for dynamic wrinkles of face and to reduce excessive axillary sweating
PRP for rejuvenation face and hair growth on the scalp
Micro needling for acne scars and hair growth stimulation scalp
Removal of Warts and benign skin growth
Curettage
Chemical Peels
Intra-lesional Steroid Injection Keloid and Alopecia
Level of Experience
Specialist Dermatology, Badr Al Samaa Medical Center, Doha, Qatar, June 2011 till date.
Specialist Dermatology, KIMC Bahrain Medical center, Adliya, Kingdom of Bahrain, November 2008 - April 2011
Consultant in Dermatology and Cosmetology, Lourde Hospital Ltd, Kerala, India, July 2003 – October 2008.
Consultant In Dermatology and Venereology, Chetana Hospital, Karnataka, India, November 2001- June 2003.
Awards & Academics
Academics Details
MD (Dermatology, Venereology and Leprosy), Karnatak Institute of Medical Sciences, Hubli, Karnataka, India (2001)
MBBS, Mysore Medical College, Mysore, Karnataka, India (1995)
Out Patient Timings
The outpatient timings at Badr Al Samaa Hospitals have been planned in such a way that your choice of doctor is available whenever you are free.
Sunday
8:30 AM - 12:00 PM
Doha - Qatar
5:00 PM - 9:30 PM
Doha - Qatar
Monday
8:30 AM - 12:00 PM
Doha - Qatar
5:00 PM - 9:30 PM
Doha - Qatar
Tuesday
8:30 AM - 12:00 PM
Doha - Qatar
5:00 PM - 9:30 PM
Doha - Qatar
Wednesday
8:30 AM - 12:00 PM
Doha - Qatar
5:00 PM - 9:30 PM
Doha - Qatar
Thursday
8:30 AM - 12:00 PM
Doha - Qatar
5:00 PM - 9:30 PM
Doha - Qatar
Friday
Saturday
8:30 AM - 12:00 PM
Doha - Qatar
5:00 PM - 9:30 PM
Doha - Qatar