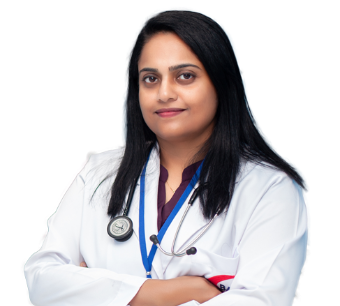 Dr LAKSHMI KRISHNAPRASAD
Specialist Ophthalmologist
Ophthalmology
MBBS , MS
17 years of experience
Doha (Qatar)
About Dr LAKSHMI KRISHNAPRASAD
Dr Lakshmi Krishnaprasad has over 14 years of experience in the field of Ophthalmology. She has been managing all ophthalmic outpatient, emergency and surgical patients and has special interest in the field of ophthalmic plastic surgery.

Excellence & Experience
Area of excellence
External eye diseases
Screening for diabetic retinopathy
Refraction, Digital eye strain
Glaucoma evaluation
Ophthalmic plastic surgery
Level of Experience
Consultant, Vasan Eye Care Hospital, Calicut, 2010-2015
Senior Consultant & HOD, Aster MIMS Calicut, 2015-2017
Awards & Academics
Academics Details
MS (Ophthal), Regional Institute of Ophthalmology, Thiruvananthapuram, India, 2003-2006
Out Patient Timings
The outpatient timings at Badr Al Samaa Hospitals have been planned in such a way that your choice of doctor is available whenever you are free.
Sunday
8:30 AM - 12:00 PM
Doha - Qatar
5:00 PM - 9:30 PM
Doha - Qatar
Monday
8:30 AM - 12:00 PM
Doha - Qatar
5:00 PM - 9:30 AM
Doha - Qatar
Tuesday
8:30 AM - 12:00 PM
Doha - Qatar
5:00 PM - 9:30 PM
Doha - Qatar
Wednesday
8:30 AM - 12:00 PM
Doha - Qatar
5:00 PM - 9:30 PM
Doha - Qatar
Thursday
8:30 AM - 12:00 PM
Doha - Qatar
5:00 PM - 9:30 PM
Doha - Qatar
Friday
Saturday
8:30 AM - 12:00 PM
Doha - Qatar
5:00 PM - 9:30 PM
Doha - Qatar